About Us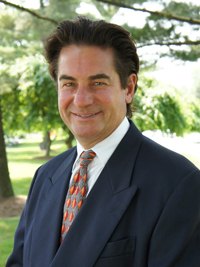 Mission Statement
Our compassionate, professional team is dedicated to providing the highest quality dental care while educating guests on how to achieve lifelong dental health and wellness. Your comprehensive dental treatment will be performed in a comforting and harmonious environment for a truly rewarding experience. We are personally committed to ongoing improvement, continuing education, and to having a positive effect on every life we touch. We will always strive to provide a five-star experience for our patients and fellow teammates. Call Dr. Banda at Cranbrook Dental Care to discover the difference our unique style of dental care will make in your overall wellbeing.
Meet Your Doctors
Dr. David George Banda completed his doctor of dental surgery degree at the University of Michigan in 1986. In 1991, he completed the Implant Surgical and Prosthetic Program from the Misch Implant Institute in cooperation with the University of Pittsburgh. As an advocate of lifelong education, both for himself and his patients, Dr. Banda has continued his education, receiving various Fellowships, Certificates, and Diplomat awards from such institutions as the International Congress of Oral Implantologists, the American Academy of Implant Dentistry, the American Academy of Osseointegration, and the Academy of General Dentistry. Dr. Banda is one of less than 20 implant dentists in Michigan credentialed by the American Academy of Implant Dentistry.
Dr. Banda is a sought-after speaker who has addressed peers and colleagues on such issues as advanced surgical techniques, implantology, and integrating digital equipment and technology into the dental office. Additionally, he has regularly contributed articles on dental health to the Observer/Eccentric Newspaper.
As a skilled dentist, Dr. Banda understands that his practice thrives when he and his team create lasting bonds with patients. To this end, Cranbrook Dental Care prioritizes patient education, and helps patients to accept the ultimate responsibility for their own dental health.
Dr. Banda also holds integrity and accountability in high esteem, so he maintains membership in the following organizations:
American Dental Association
Michigan Dental Association
Oakland County Dental Society
Chicago Dental Society
Academy of General Dentistry
American Academy of Implant Dentistry
International Congress of Oral Implantologists
American College of Oral Implantology
American Society of Osseointegration
Detroit District Clinic Club – Implant Section
Federation Dentaire Internationale
Detroit Dental Clinic Club – Implant Section
South Oakland Study Club
Click Here to Read Dr. Banda's Curriculum Vitae
To Our Patients of Cranbrook Dental Care,
After an exhaustive search, it gives me great pleasure to introduce you to the newest member of our dental team, Dr. Steven Hane. Dr. Hane will be joining our practice immediately.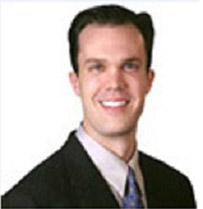 In my search for an associate dentist, I carefully considered the following criteria in order to assure quality, personalized care for our family of patients. First and foremost, was the ability and commitment to provide the highest caliber dental care in the most gentle and enthusiastic manner available. Secondly, our new associate dentist needed to have advanced training well beyond dental school and a willingness and eagerness to consistently learn and incorporate the latest dental techniques and procedures. Lastly, our philosophies had to be similar so that I could assure our patients that they will receive the best possible care from each doctor.
In Dr. Hane, I have found just that person. Born, raised and educated in DeWitt, Michigan, near Lansing, Dr. Hane is a 2000 graduate from my Alma Mater, the renowned University of Michigan School of Dentistry. After receiving his DDS degree, Dr. Hane pursued advanced post graduate training and received additional national recognition by obtaining an A.E.G.D., an Advanced Education in General Dentistry.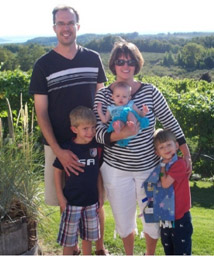 Dr. Hane also served in the United States military, practicing dentistry for the Navy from 2000-2003. He first worked stateside preparing sailors for active duty, and then saw active duty himself in the Middle East. In fact, on 9/11/01, Lieutenant Hane was on an aircraft carrier, the John F. Kennedy, which quickly relocated to the Middle East to begin an assault.
After serving his country, Dr. Hane began a private practice in advanced general dentistry in the Metropolitan Detroit area. He resides in Bloomfield Hills, with his lovely wife, Laura and their three beautiful children; Joey, age 7, Nicholas, age 4, and their latest addition, Molly, born in April.
Dr. Hane is adamant in his pursuit of continuing education, devoting numerous hours each year to courses in cosmetic and restorative dentistry, as well as other advanced procedures. He maintains active memberships in the Academy of General Dentistry and the Dental Organization for Conscious Sedation.
The addition of Dr. Hane will allow us to expand our ability to serve you and accommodate your busy schedule. This will also allow us to provide more early and late appointments, and reduce wait times between appointments. We hope that you will benefit from these increased conveniences.
I am confident that you will find Dr. Hane to be a wonderful addition to our team. I know Dr. Hane very well and know that he loves being a dentist and takes great pride in the care he provides. You may see him in our office soon for a restorative procedure or in our hygiene department. You can continue to count on receiving thorough, personalized care from our entire team. Thank you for entrusting us with your dental care. We look forward to seeing you at your next visit!
Sincerely,
Dr. David Banda and the Team at Cranbrook Dental Care
---
Meet Our Team
Cyndy Cohen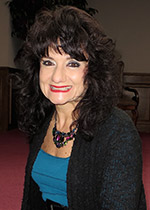 As our business manager, Cyndy brings over 30 years of experience to our practice and has been with Cranbrook Dental Care since 1996. Cyndy loves her job and is proud to be a part of a dental team who treats patients from all over the world. The tears of joy and hugs of appreciation by happy patients bring her great satisfaction.
Cyndy has a BBA degree from Walsh College, as well as an associate's degree in management, marketing, and general business. She has a daughter, who attends Western Michigan University, and two cats. She loves traveling and watching her daughter's dance performances on the WMU dance team.
A Wall Street Journal Award winner, Cyndy is a member of the American Association of Dental Office Managers and Delta Mu Delta, an honor society in business administration.
Laurie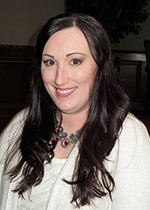 I'm Laurie, and I've had the pleasure of working with Dr Banda's team since 2013. I've been a Registered Dental Hygienist for 12 years, graduating from Oakland Community College in 2003. I love and grew up in Royal Oak, and enjoy working in the Oakland County area. As a child I had a wonderful dentist who sparked my interest in Dentistry by making everything a fun, positive learning experience, which is always what I strive to bring to my patients. When I'm not working, I'm enjoying my husband of 8 years, our 2 labs, our 5 year old niece, and just being with family.
Marilyn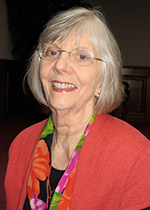 Marilyn is a R.N. assistant with Dr. William Cheslin. She joined him and his former colleagues 32 years ago at their oral and maxillofacial office while working in the office and hospital operating room. Marilyn attended St. Olaf College, MN, Chicago Wesley Memorial Hospital and Northwestern University, receiving both her R.N. and B.S.N degrees. Her experience includes hospital floor nursing followed by teaching in schools of nursing in the Detroit and Chicago areas.
Marilyn's mission is to be a caring, understanding, and informative professional to many patients who often approach their oral surgery needs with anxiety and fear. She genuinely enjoys providing each patient with vision, knowledge, and ways they can comprehensively improve their healing and their health. She says that Lisa Foster has been an exceptional teammate in fulfilling this mission in oral surgery.
Loni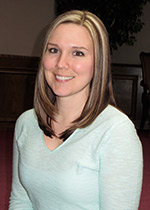 Loni is a compassionate person who enjoys caring for others. She graduated from Oakland Community College in 2013 with a degree in Dental Hygiene. She is also licensed in local anesthetic and nitrous oxide administration. Loni is a member of the American Dental Hygienists' Association and stays current with new developments through continuing education courses. In her spare time, she loves spending time with family, friends, and her fiancé; they're getting married this year!
Lisa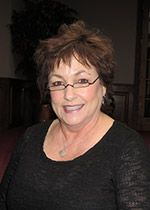 Lisa is a mom, a wife, a daughter, a sister, a dog lover, and an experienced dental and oral surgery assistant. Some of her best qualities are her love of patient care; her cheerful, fun disposition; and her skills in mechanical reasoning and dexterity, as well as her gentle touch. Lisa has a tremendous appreciation and scrutiny for fine dentistry, as well as a great understanding of how the dynamic system of the mouth functions. She says that you definitely want all of the members of our staff on your team when it comes to your oral surgery and personal, comprehensive dental needs.
Our entire team receives ongoing re-certification in BLS (Basic Life Support), which involves CPR and other emergency training. Dr. Banda is certified in ACLS (Advanced Cardiac Life Support).
Zena

Zena is a dental assistant at our practice and has been in the dental field for over 8 years. Currently, she is finishing her studies at Oakland University. She loves helping people and contributing to society in a positive and fun manner and the dental office is one of many places she can do that. In her spare time, Zena loves to read, travel, spend time with family and cook.
Claudia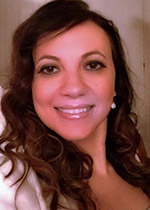 Claudia feels very fortunate to be able to work in the dental field. She's been a dental assistant for over 20 years, working in general dentistry and specialty services. Every day is a new challenge and she loves educating our patients about their dental needs as well as making them feel at home in our office. Outside of work, she loves the outdoors and staying active. She loves to spend time with her family and friends, loves to cook, read, workout and travel.