About Us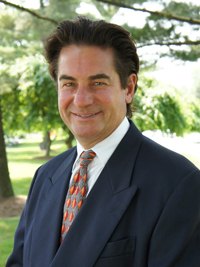 Mission Statement
Our compassionate, professional team is dedicated to providing the highest quality dental care while educating guests on how to achieve lifelong dental health and wellness. Your comprehensive dental treatment will be performed in a comforting and harmonious environment for a truly rewarding experience. We are personally committed to ongoing improvement, continuing education, and to having a positive effect on every life we touch. We will always strive to provide a five-star experience for our patients and fellow teammates. Call Dr. Banda at Cranbrook Dental Care to discover the difference our unique style of dental care will make in your overall wellbeing.
Meet Your Doctors
Dr. David George Banda completed his doctor of dental surgery degree at the University of Michigan in 1986. In 1991, he completed the Implant Surgical and Prosthetic Program from the Misch Implant Institute in cooperation with the University of Pittsburgh. As an advocate of lifelong education, both for himself and his patients, Dr. Banda has continued his education, receiving various Fellowships, Certificates, and Diplomat awards from such institutions as the International Congress of Oral Implantologists, the American Academy of Implant Dentistry, the American Academy of Osseointegration, and the Academy of General Dentistry. Dr. Banda is one of less than 20 implant dentists in Michigan credentialed by the American Academy of Implant Dentistry.
Dr. Banda is a sought-after speaker who has addressed peers and colleagues on such issues as advanced surgical techniques, implantology, and integrating digital equipment and technology into the dental office. Additionally, he has regularly contributed articles on dental health to the Observer/Eccentric Newspaper.
As a skilled dentist, Dr. Banda understands that his practice thrives when he and his team create lasting bonds with patients. To this end, Cranbrook Dental Care prioritizes patient education, and helps patients to accept the ultimate responsibility for their own dental health.
Dr. Banda also holds integrity and accountability in high esteem, so he maintains membership in the following organizations:
American Dental Association
Michigan Dental Association
Oakland County Dental Society
Chicago Dental Society
Academy of General Dentistry
American Academy of Implant Dentistry
International Congress of Oral Implantologists
American College of Oral Implantology
American Society of Osseointegration
Detroit District Clinic Club – Implant Section
Federation Dentaire Internationale
Detroit Dental Clinic Club – Implant Section
South Oakland Study Club
Click Here to Read Dr. Banda's Curriculum Vitae
Meet the Doctors
William D. Cheslin, DDS, MD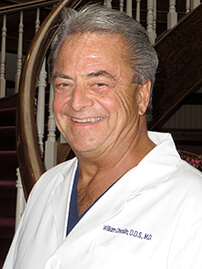 As an experienced and highly accredited doctor, Dr. William D. Cheslin is an invaluable addition to our exceptional dental team at Cranbrook Dental Care. His passion for dentistry and helping others is apparent in his continuing dedication to education and training.
Dr. Cheslin earned his degree of Doctor of Dental Surgery at the University of Detroit and his medical degree from Northwestern University Medical School. He attended Sinai Hospital of Detroit for his post graduate education in head and neck surgery. He was awarded membership in the prestigious American Board of Oral and Maxillofacial Surgeons in 1980 and opened his own private practice in Birmingham and Troy,Ml in the same year. Additional Appointments include:
Chairman of the Department of Oral and Maxillofacial Surgery at William Beaumont Hospital,Troy and Royal Oak,Ml
Chairman of the Department of Oral and Maxillofacial Surgery at the John Dingall Veteran's Hospital, Detroit,Ml
Past President and Secretary/Treasurer of the Detroit Academy of Oral and Maxillofacial Surgery
Maxillofacial Surgery Consultant for World Cup Soccer, Pontiac, Ml
Medical Officer for the Detroit Grand Prix
Michigan Dental Association Peer Review Panelist
State of Michigan Board of Examiners for Specialists in Oral and Maxillofacial Surgery
In addition,Dr. Cheslin is a member of the American Medical Association,American Dental Association, Michigan Dental Association, the Illinois and Chicago Dental Societies. He loves putting his education, experience, and extensive skills to their best use at our practice, helping our patients achieve beautiful smiles and optimal oral health.
Lisa Kane, DDS, MS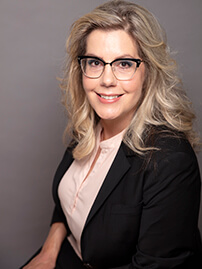 Lisa Kane, DDS, MS is a Board Certified Prosthodontist and Diplomate of the American Board of Prosthodontists. She earned her DDS in 2001 at University of Detroit Mercy and completed her Specialty training in Prosthodontics in 2012 from the University of Michigan. Prosthodontists receive 3 additional years of intensive training in the fundamentals of dentistry such as implants, crowns, bridges, smile design/makeovers, dentures, partial dentures, occlusion (bite), and temporomandibular disorders (TMJ).
Dr. Kane is a recognized leader in her field having received numerous awards and appointments and is on staff at St. Joseph Mercy hospital as the attending prosthodontist where she teaches dentistry Residents; Adjunct Clinical Associate Professor at University of Michigan dental school; volunteer committee member at the Michigan Dental Association; and President of her state specialty association, the American College of Prosthodontists, the first woman to ever hold this position. Dr. Kane was voted by her peers in Hour Detroit's annual Top Doc survey receiving Top Prosthodontist in 2021 and Top Dentist in 2022. She was awarded the American Academy of Esthetic Dentistry award and inducted into the Dental Honor Society Omcron Kappa.
Peter Namou, DDS
Dr. Peter Namou attended Brother Rice High School and attended the accelerated dental program at University of Detroit Mercy, earning his Bachelor of Science, and his Doctorate of Dental Surgery degrees in 2017. He graduated Magna Cum Laude and won multiple awards including the Pierre Fauchard Academy Award for Outstanding Academic Achievement. Dr Namou is currently on the Alumni Board of Directors. He is an active member of the American Academy of Cosmetic Dentistry, American Academy of Implant Dentistry and American Academy of Facial Esthetics. Dr. Namou knew early in life that he had a passion for helping others. He has volunteered for two missions to Haiti to provide dental care to those lives who were upset by the earthquake in 2010, and hurricane Matthew in 2016. Now his dedication to helping others guides him as he works to provide patients with brighter and healthier smiles. Dr. Namou's presence will broaden the scope of services that we offer, and we know you'll enjoy his pleasant and relaxing demeanor. He looks forward to meeting you soon!!!
---
Meet Our Team
Cyndy Cohen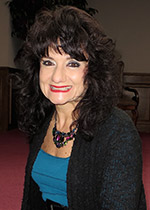 As our business manager, Cyndy brings over 30 years of experience to our practice and has been with Cranbrook Dental Care since 1996. Cyndy loves her job and is proud to be a part of a dental team who treats patients from all over the world. The tears of joy and hugs of appreciation by happy patients bring her great satisfaction.
Cyndy has a BBA degree from Walsh College, as well as an associate's degree in management, marketing, and general business. She has a daughter, who attends Western Michigan University, and two cats. She loves traveling and watching her daughter's dance performances on the WMU dance team.
A Wall Street Journal Award winner, Cyndy is a member of the American Association of Dental Office Managers and Delta Mu Delta, an honor society in business administration.
Loni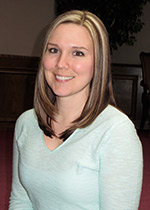 Loni is a compassionate person who enjoys caring for others. She graduated from Oakland Community College in 2013 with a degree in Dental Hygiene. She is also licensed in local anesthetic and nitrous oxide administration. Loni is a member of the American Dental Hygienists' Association and stays current with new developments through continuing education courses. In her spare time, she loves spending time with family, friends, and her fiancé; they're getting married this year!
Laurie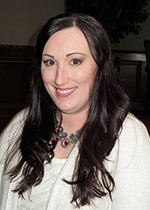 I'm Laurie, and I've had the pleasure of working with Dr Banda's team since 2013. I've been a Registered Dental Hygienist for 12 years, graduating from Oakland Community College in 2003. I love and grew up in Royal Oak, and enjoy working in the Oakland County area. As a child I had a wonderful dentist who sparked my interest in Dentistry by making everything a fun, positive learning experience, which is always what I strive to bring to my patients. When I'm not working, I'm enjoying my husband of 8 years, our 2 labs, our 5 year old niece, and just being with family.
Mindi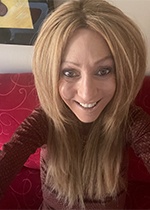 Hi, my name is Mindi M. I grew up right here in the Metropolitan Detroit area. I received my formal education from MSU and Lansing Community College where I received my degree in Dental Hygiene. I have worked in private practice ever since. My goal is to strive for excellence in all aspects of periodontal therapy and to keep abreast of the latest treatments and techniques. In my spare time I enjoy working out and spending time with my two teenage sons. I look forward to seeing you soon!
Claudia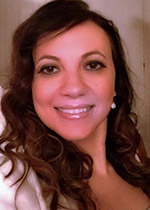 Claudia feels very fortunate to be able to work in the dental field. She's been a dental assistant for over 20 years, working in general dentistry and specialty services. Every day is a new challenge and she loves educating our patients about their dental needs as well as making them feel at home in our office. Outside of work, she loves the outdoors and staying active. She loves to spend time with her family and friends, loves to cook, read, workout and travel.
Lindsay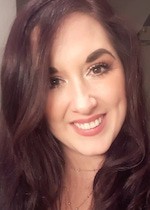 Lindsay has been in dentistry since 2004 and been working at Cranbrook Dental Care since 2016. Lindsay has experience and knowledge in Pediatrics, Periodontics, Oral Surgery,Orthodontics, Prosthodontics, Implant Surgical and General dentistry. She has been married to her husband John since September of 2013. In August of 2016, they welcomed their first daughter Delilah and are expecting another baby girl in March 2019. In her free time Lindsay loves spending time with her family, 2 cats, college football, camping and other outdoor activities.
Keegan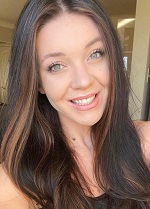 Hello my name is Keegan, I've been a dental assistant since 2019. I love being able to work in a field that gives me the opportunity to help people. I have experience in general dentistry. Outside of work I enjoy traveling as much as I can and spending time with family and friends.
Kim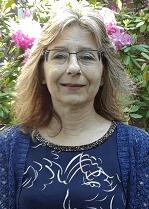 My name is Kim and I have been working as an insurance coordinator for 17 years. I love learning something new every day and I enjoy the challenge of keeping up with ever changing codes and clauses with insurance companies. I am excited to be working with doctors and a team who honestly care about the well-being of their patients. In my spare time, I enjoy reading, shopping and playing with my four grandchildren and two dogs.
Shaianne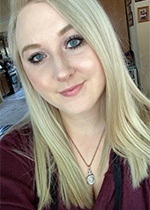 Shaianne is our patient coordinator here at Cranbrook Dental Care. She has had a huge passion for dental ever since she was little. She plans on going to dental school within the next few years to become a dental hygienist. In Shaianne's free time she likes to watch scary movies, be with her friends & family, and watch/play hockey. Shaianne is a mother to her five year old son that loves to get lots of piggy back rides!
Cheryl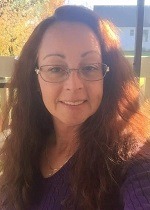 Cheryl started her Dental adventure at 17 years old and has dedicated her whole life to it. She has a deep desire to help people during their dental experiences to achieve better dental health and truly cares about every patient. She has a wide variety of interests that includes all kinds of music, crafts, stars and cars! Old classics to modern muscle! Time stands still for her when she is sitting on Woodward photographing cars or by a bonfire gazing at the stars. Her favorite things are to do are walking through flea markets, garage sales, resale shops and craft shows. In the past, she enjoyed dancing on her roller skates, riding roller coasters, making jewelry and doing craft shows.
Maria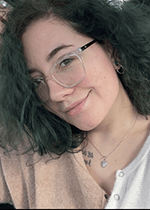 Hello my name"s Maria! I started my dentistry career in high school. I went to a vocational high school and chose dental assisting as my trade and have been working in the field since 2017. I love dentistry and helping people achieve their dream smile while making sure they are completely comfortable and happy. I speak fluent Portuguese, I have a passion for art and in my free time I love to paint and knit. I'm also a huge animal lover with 4 cats and 1 axolotl (a fish) at home who complete me.
Sharee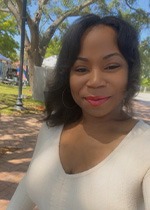 As my first career out of high school, dentistry has become my passion. Originally from Michigan & recently relocated from Florida with 10 years of dental assisting experience; I simply love what I do - no matter the location. I've taken several CE courses to broaden my knowledge in dentistry along the way. In my free time I enjoy hiking, spending time with my two daughters, husband & dog Bruno.
Jenna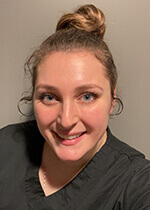 My name is Jenna and I look forward to talking to you! I have been a medical receptionist since 2016 and have been working at Cranbrook Dental Care since 2022. I was born in Ann Arbor and grew up in the DC metro area, my family recently relocated back to this area. I am married to an Army Infantry Vet and have two adorable baby boys.