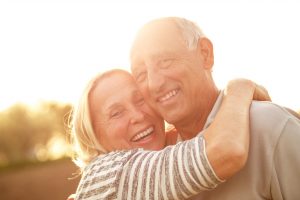 If you have to deal with the daily inconvenience of missing teeth, you may be thinking about visiting your dentist to talk about getting dentures in Bloomfield Hills. Dentures are prosthetic teeth that you can use to once again enjoy your favorite foods and smile with confidence. They can change your life for the better! There are a few different types of dentures, and you and your dentist can talk about all your options so you settle on the one that is best for your circumstances.
Full Dentures
As their name implies, full dentures replace an entire row of teeth in your mouth — either the top row, the bottom row, or both. When you get full dentures for your upper jaw, they're attached to a sturdy acrylic base that fits over your gums and the roof of your mouth. If your new pearly whites are going to go on your lower jaw, they'll be in a horseshoe shape so your tongue has the room to move freely.
Even if you have a few natural teeth left, your dentist in Bloomfield Hills might suggest that you get full dentures. First, though, you'll have to get your remaining teeth removed. Your jaw will change shape after you lose all your natural pearly whites, so you might have to wait several months before your dentist provides you with a set of permanent, custom-made dentures. In the meantime, you might wear a set of temporary teeth.
Partial Dentures
Are you just missing a few teeth rather than a whole row? Partial dentures might be right for you. These are similar to full dentures, but there are different ways they might be secured in your mouth. They might be attached via crowns to your natural teeth or by metal clasps.
Implant-Supported Dentures
Dental implants are posts, usually made of titanium, that your dentist surgically places in your jaw. They can support either full dentures or partials. Although it may take some time to heal from the implant surgery, many people prefer this type of dentures because they're so sturdy. Another huge advantage is that the implants bond with your jawbone, helping your face to maintain its natural, beautiful structure.
Bar-retained and ball-retained implant-supported dentures are both available. With the former type, a bar connects the implants, and a clip attaches the dentures to them. With the latter, the dentures have sockets that fit onto little balls at the end of the implants.
To be a good candidate for implant-supported dentures, you should have healthy gums and strong bones. If your jaw is too thin or weak to accept implants, you may need a bone graft.
Are you ready to get back your smile? One of the above types of dentures might be perfect for you.
About Cranbrook Dental Care
Dr. David G. Banda and his fellow doctors at Cranbrook Dental care provide a range of restorative dental services that help patients regain beautiful, healthy smiles. If you have questions about dentures, contact our office at 248-647-5434.