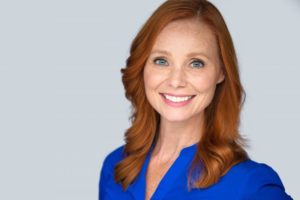 No matter how many teeth you're missing, there is a way to restore your functionality and smile aesthetics: with dentures in Bloomfield Hills. They not only provide a solution to your missing teeth, but they're also quite versatile. As you continue reading, you'll learn about the different types of dentures and how the fabrication process works. Additionally, you'll discover how, coupled with dental implants, a set of dentures can be even more beneficial.
How Dentures are Made
Before a set of dentures can be crafted, your dentist will provide any restorative care you may need, which can include treating a tooth infection or periodontitis (gum disease). Once this stage is completed, the dentist will take bite impressions that will be used to make an initial mold for a set of dentures. He or she will then closely collaborate with a dental lab technician to choose from a variety of sizes and shapes of prosthetic teeth to recreate a smile that looks natural, yet provides the highest level of functionality.
Partial Dentures
If you still have healthy teeth remaining, then you'll only need a set of partial dentures. They are versatile in that they can be used to replace either the upper or lower set of teeth. They usually consist of porcelain prosthetics that are attached to pink or gum-colored plastic bases. The partial dentures will typically have a metal framework and clasps that connect to the surrounding teeth, or they may have special connectors called precision attachments that are generally more aesthetic than clasps.
Full Mouth Dentures
To replace a complete set of missing teeth, your dentist can design full mouth dentures, which consist of a pink resin base that has custom-designed prosthetics attached to them. With this option, the same rigorous approach is taken of collaborating with the dental lab to find the perfect appliance to fit your jaw and meet your smile desires.
The dentures are held in place by dental adhesive and the natural suction that occurs inside your mouth. With your new restorations, you can expect to regain up to 50% of your original chewing capacity and experience a definite boost in your confidence.
The Advantages of Receiving Implant-Retained Dentures
While traditional dentures are highly effective at replacing missing teeth, there is a way to take the process to the next level: with dental implant insertion. That's because it's the only form of tooth replacement that originates below the gum line. A dentist will surgically insert cylinder-shaped titanium posts into your jawbone that will fuse with the same over a period of three to nine months to create a lasting and strong foundation. A set of specially made dentures that have snaps or bars will attach to the implants for a secure and highly functional replacement.
With so many available options, the best way to determine what will work best is to visit an implant dentist for a thorough examination. No matter which route you take, you can rest assured that your missing teeth and life can finally be restored to normal.
About the Author
Dr. David G. Banda is a graduate of the University of Michigan. He has received additional training from The Misch Implant Institute in cooperation with The University of Pittsburgh. Additionally, Dr. Banda maintains professional affiliation with the International Congress of Oral Implantologists, the American Academy of Implant Dentistry and the American Academy of Osseointegration. He replaces missing teeth and restores confidence at Cranbrook Dental Care, and he can be reached for more information through his website.