Other Oral Surgeries
Dr. Banda Performs Oral Surgery for Patients in Bloomfield, Troy, Birmingham, MI and Surrounding Communities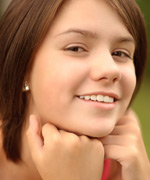 To prepare for implant placement, some patients may require oral surgery. Dr. Banda will review your case and evaluate your condition to determine if oral surgery will improve your chances for success with dental implants. If you jawbone has deteriorated, he may recommend bone grafts or sinus lifts to ensure adequate support for your implants. A sub-antral augmentation procedure may be performed to maintain the proper sinus position and promote bone growth.
Dr. Banda can perform the following oral surgeries, to name a few:
Extractions
Pre-Prosthetic Recontouring of Hard and Soft Tissues
Bone Grafts for Socket Preservation
Sinus Lifts
Sub-Antral Augmentation
Call our Bloomfield Hills dental office to schedule an oral surgery consultation with Dr. Banda. We serve patients throughout this area, including Troy, Birmingham, Clarkston, Royal Oak, and the metropolitan Detroit area.