Visit Dr. David G. Banda in Bloomfield Hills for Dental Implant Placement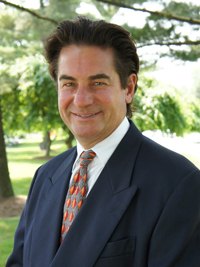 When you lose teeth, oral health declines and self-esteem suffers. Dental implants can revive your oral health, returning optimal quality of life through a solid, dependable smile. Get ready to eat the foods you love and smile with total confidence as you enjoy life to the fullest!
As one of fewer than 20 Michigan implant dentists credentialed by the American Academy of Implant Dentistry (AAID), Dr. Banda has the knowledge and skill to ensure that you receive a strong base for the restorations that will complete your smile. Dr. Banda will perform the necessary procedures to prepare your mouth for implants. If you feel anxious, we offer intravenous (IV) or oral conscious sedation to create a completely relaxed visit for our patients. Dental implants are small titanium posts placed in the jaw to serve as artificial tooth roots.
Your general dentist will create and place aesthetic restorations on the posts. Before your dentist rejuvenates your smile, Dr. Banda and our team will provide precision implant placement. Let us schedule a consultation before treatment so that you can meet with Dr. Banda to talk about your expectations, concerns, and questions. You are in capable, gentle hands at Cranbrook Dental Care.
Dr. Banda offers instructional seminars to peers and colleagues on virtually any aspect of implant dentistry to educate doctor and staff to better explain treatment options to patients.
Call now to reserve your complimentary consultation appointment. We serve residents from Clarkston, Troy, Royal Oak, Birmingham, and the entire metropolitan Detroit area in our Bloomfield Hills dental office.