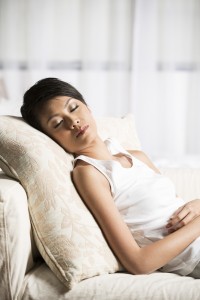 Many patients struggle with anxiety when it comes to dental care. At Cranbrook Dental Care, we don't want patients to delay or put off care because of anxious feelings. That's why we offer two popular forms of sedation dentistry. With oral conscious sedation and IV sedation, we can help you ease stressful feelings and get the important care you need.
Oral conscious sedation works using an anti-anxiety medication prescribed for you by Dr. Banda. Simply take the prescribed amount one hour before your procedure. As you wait for your appointment to begin, the medicine will begin to take effect. Many patients come close to dosing off, but you'll still be able to respond to Dr. Banda's questions or directions during your visit. Most patients don't have any memory of their appointment afterwards.
Similarly, IV sedation can help you experience dental care in a way you never thought possible. But with this method, the sedative is delivered intravenously instead of with a pill. In both cases, you will need a friend or family member with you to drive you home afterwards.
Don't put off important dental care any longer. Call Cranbrook Dental Care to find out how sedation dentistry can help you. We serve patients from Bloomfield Hills, Royal Oak, Clarkston, Troy, and Birmingham.