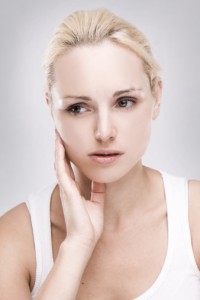 What's The Deal with Wisdom Teeth? Your wisdom teeth, so named because they are the third and final set of molars (adult teeth) that erupt in the late teens or early twenties, can sometimes malfunction, causing extreme pain and discomfort. When they grown in healthy and properly aligned they can be a valuable asset to your mouth, however, if they grown incorrectly or misaligned, they may require extraction. Wisdom tooth misalignment can affect the positioning of your other teeth and lead to more complicated dental problems. Not everyone will have problems with their wisdom teeth, but if you do, you can make an appointment with Dr. Banda, the Implant Dentist, at Cranbrook Dental Care today. Dr. Banda can safely, effectively, and comfortably remove your wisdom teeth. Cranbrook Dental Care proudly serves families daily throughout metro Detroit, Bloomfield Hills, Royal Oak, Clarkston, Troy, and Birmingham, MI.
Why You May Need Wisdom Tooth Extraction Surgery
Your wisdom teeth may grow in horizontally, angled toward or away from the second molars, or angled inward or outward. These misalignments can potentially damage your surrounding healthy teeth, your jawbone, and your nerves. Wisdom teeth can also grow in impacted. With impaction, wisdom teeth are stuck, wholly or partially, within the gum tissue or jawbone. Partial eruption may encourage bacterial infection, resulting in pain, swelling, jaw stiffness, and other illness. Partially erupted wisdom teeth also promote tooth decay and gum disease.
Does Wisdom Tooth Extraction Hurt?
Dr. Banda is an expert dental surgeon. As such, he is able to ensure that you will be completely comfortable and sedated during your wisdom tooth extraction. The relative ease of your particular extraction procedure will depend on the position and development of your wisdom teeth.  Wisdom teeth that have fully erupted through the gum-line can be extracted as easily as any other tooth. However, wisdom teeth that are still underneath the gum-line or embedded in the jawbone will require an incision before removal. This may also require the tooth to be extracted in small sections rather than one piece.
Bloomfield Hills Wisdom Tooth Extraction Appointments
Sometimes Dr. Banda may recommend that your wisdom teeth be extracted before these problems develop. This should be done to avoid more painful or invasive extractions down the road. Removal is easier in teens and young adults, than older adults. Make your wisdom tooth extraction appointment with an experienced and trusted oral surgeon. Dr. Banda, the Implant Dentist, will ensure that your treatment is relaxed and pain free. Cranbrook Dental Care proudly restores smiles daily throughout Bloomfield Hills, MI, Royal Oak, Clarkston, Troy, Birmingham, and nearby Detroit communities.