Are you missing a tooth or a series of teeth? Do you want to get your beautiful, shining smile back? Although it may not seem like a big problem at first, missing a tooth can pose some serious long-term issues. Getting dental implants can not only solve these potential issues, they can help self-confidence, display a youthful look, and restore self-image. It sounds great, right? Those who live in the Bloomfield Hills, MI area should and want this procedure should request an appointment with Dr. Banda, the best and most sought-after dentist in the region.
What are the Long-Term Effects of a Missing Tooth?
Your jawbone and the surrounding areas around your teeth require stimulation. Throughout the day, your teeth make thousands of contacts with each other, food (when you chew), etc. These contacts stimulate the bone. Without the stimulation from all teeth in the mouth, the jawbone will begin to rapidly decline in mass, as density, height, and width will diminish.
How Does Dr. Banda Insert a Dental Implant?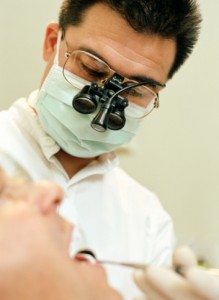 The dental implant procedure is very simple. During the first visit, Dr. Banda will perform a full oral examination, checking on your oral health, while planning the implant. The next time you come into our wonderful office, Dr. Banda and his team will surgically position small posts into the jawbone. Your jawbone will naturally accept the posts, as they are biocompatible, and naturally fuse with them. When the healing process is complete, replacement teeth are cemented to the posts, filling the gaps and giving you a full set of teeth.
I Want to Set Up a Consultation with the Doctor.
Are you ready to complete your smile again? When you decide you are ready to undergo our masterful dental implant procedure, you simply need to contact our office via phone or email and set up your appointment. When you come in for your first visit, prepare to be welcomed by our warm smiles and caring staff of dental experts. Cranbrook Dental Care is so very proud to open its doors to Bloomfield Hills, MI, Troy, Birmingham, Clarkston, and beyond.