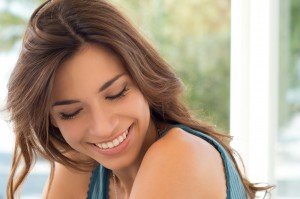 Some patients are nervous about smiling because of excess gum tissue that makes their teeth look stubby. Thankfully, there is a way for patients in this situation to change how their smile looks. The solution is a soft tissue contouring procedure.
With soft tissue contouring, Dr. Banda will help you improve your smile's appearance by reshaping the contours of your gum line. By removing some of your mouth's excess tissue, we can unveil more of what's there, resulting in teeth that look fuller and more attractive.
Dr. Banda will complete your procedure in a single visit to his Bloomfield Hills dental office. And to make your visit more comfortable, we may offer one of our sedation options, which include oral conscious sedation and IV sedation.
If you have any questions before your appointment or on the day of your appointment, don't hesitate to let us know. We are passionate about explaining care in a language our patients understand.
Do you want to learn more about soft tissue contouring? Schedule a consultation with us today. With this brief service, we can help you create a bold, beautiful smile you'll love. Dr. Banda serves patients from Bloomfield Hills, Troy, Birmingham, Clarkston, Royal Oak, and other nearby areas in Detroit.